Media
Press
We are grateful for the ongoing coverage GlobeWest furniture receives in leading home & design publications. Recent editorial highlights can be viewed below.
If you're a journalist, use this page to quickly and easily locate our latest releases & images, request product loans or interviews, and subscribe to receive media alerts straight to your inbox.
Requests
Images
Access our regularly refreshed product and in situ library on Flaunter. Email us regarding exclusives.
Loans
Loan proposals are welcomed for mass media opportunities and brand collaborations.
Interviews
Interviews are available with our Co-founder Stephen Mendel and Design Manager Keti Lytras. Request an interview.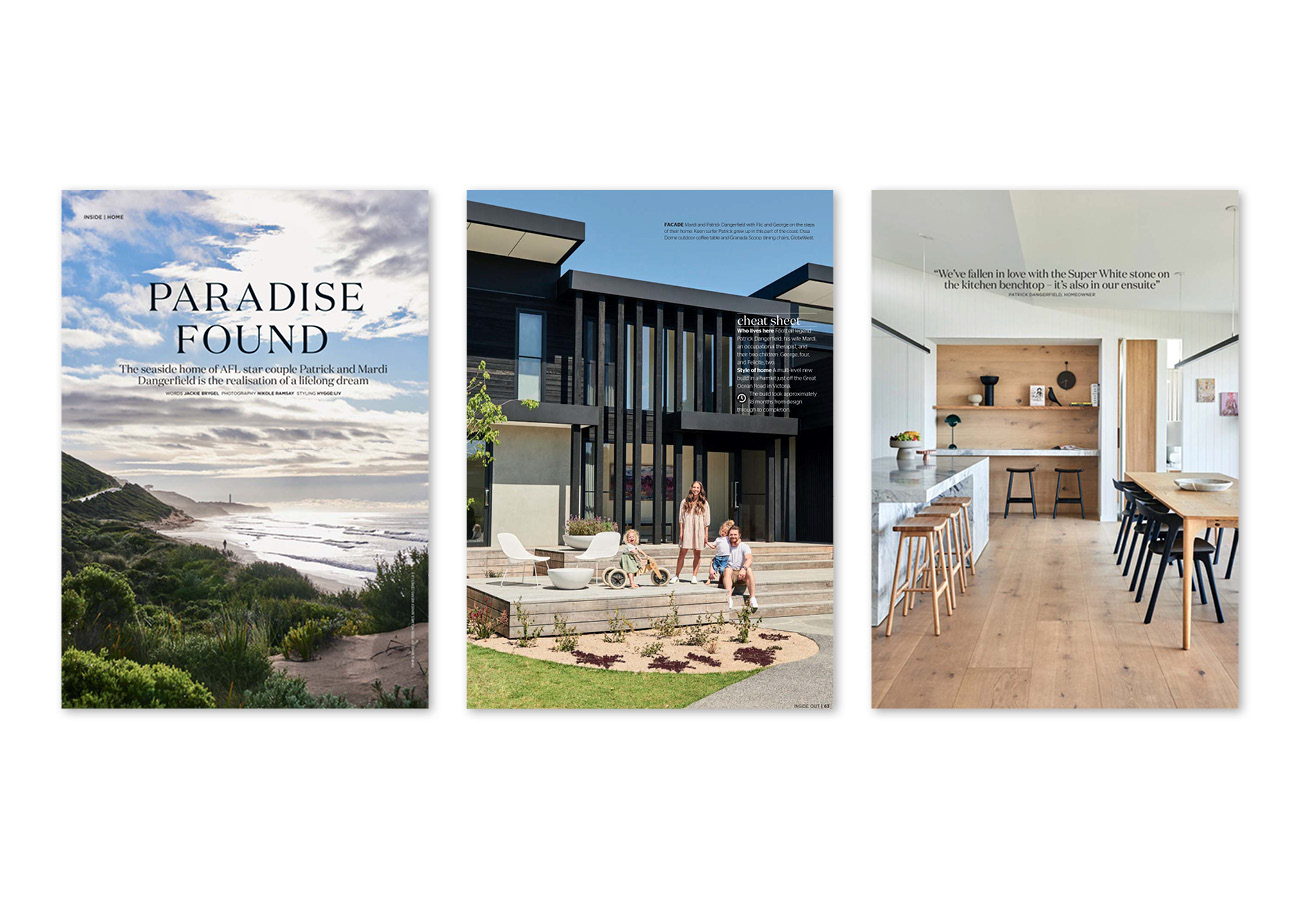 Inside Out: Paradise Found
AFL's star couple Patrick and Mardi Dangerfield found paradise in their contemporary Great Ocean Road home.
Australian House & Garden: A WORLD AWAY
A modern farmhouse-style home on the Mornington Peninsula.
Drawing on countless international influences, this multifaceted home is the perfect fit for GlobeWest's Stephen Mendel and his wife, Tanya.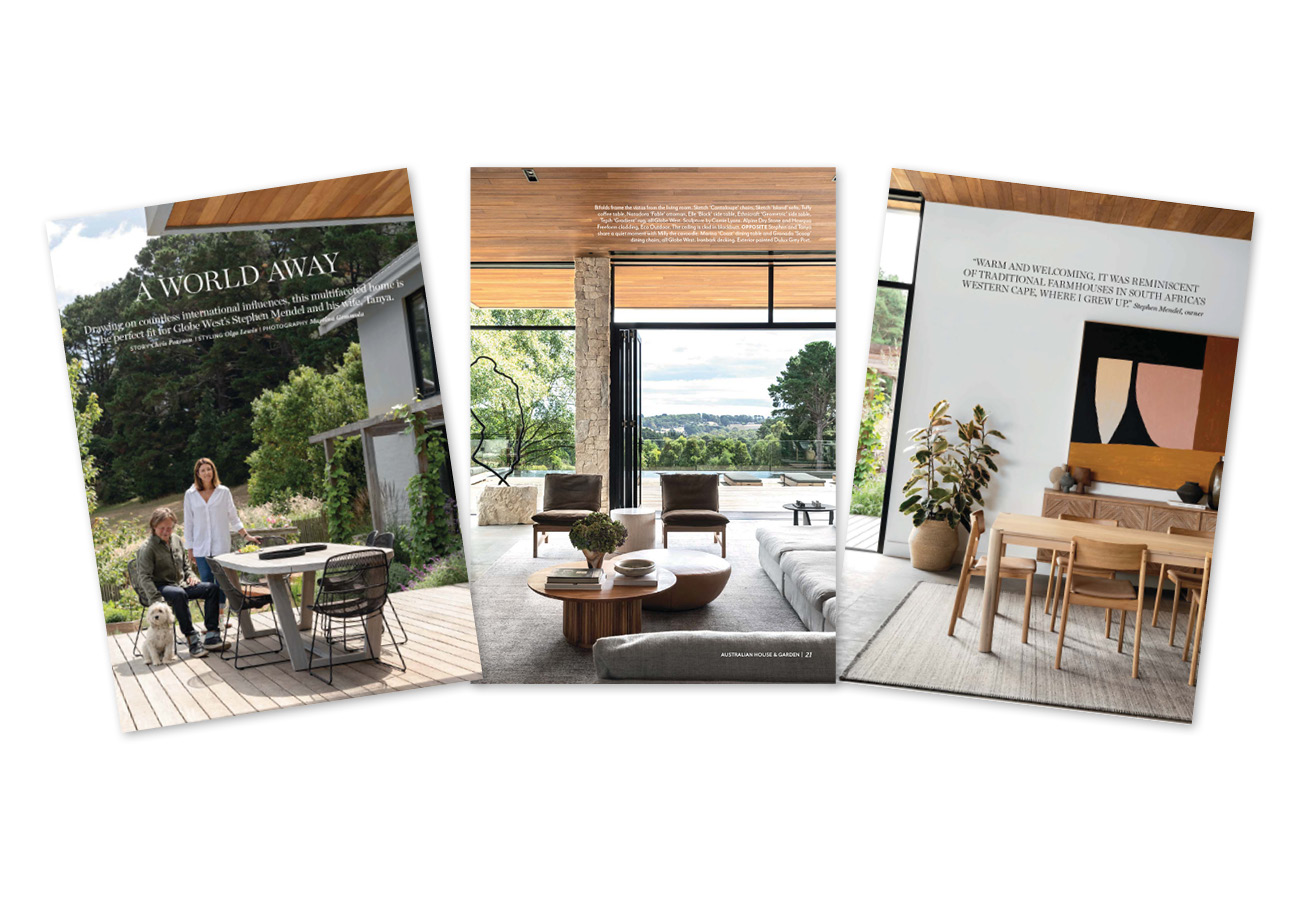 Contact
Contact us through the details below
PR Agency - iD Collective
PR Agency - iD Collective