Find a Designer
Find a Designer is a free service connecting globewest.com.au website visitors with interior design professionals. Why you should engage with an interior design professional:
Save money and time
Add beauty and value to your home
Create a more functional space
Solve renovations and decorating problems
Access exclusive designer brands
Already working with a designer?
Login here and add your referal code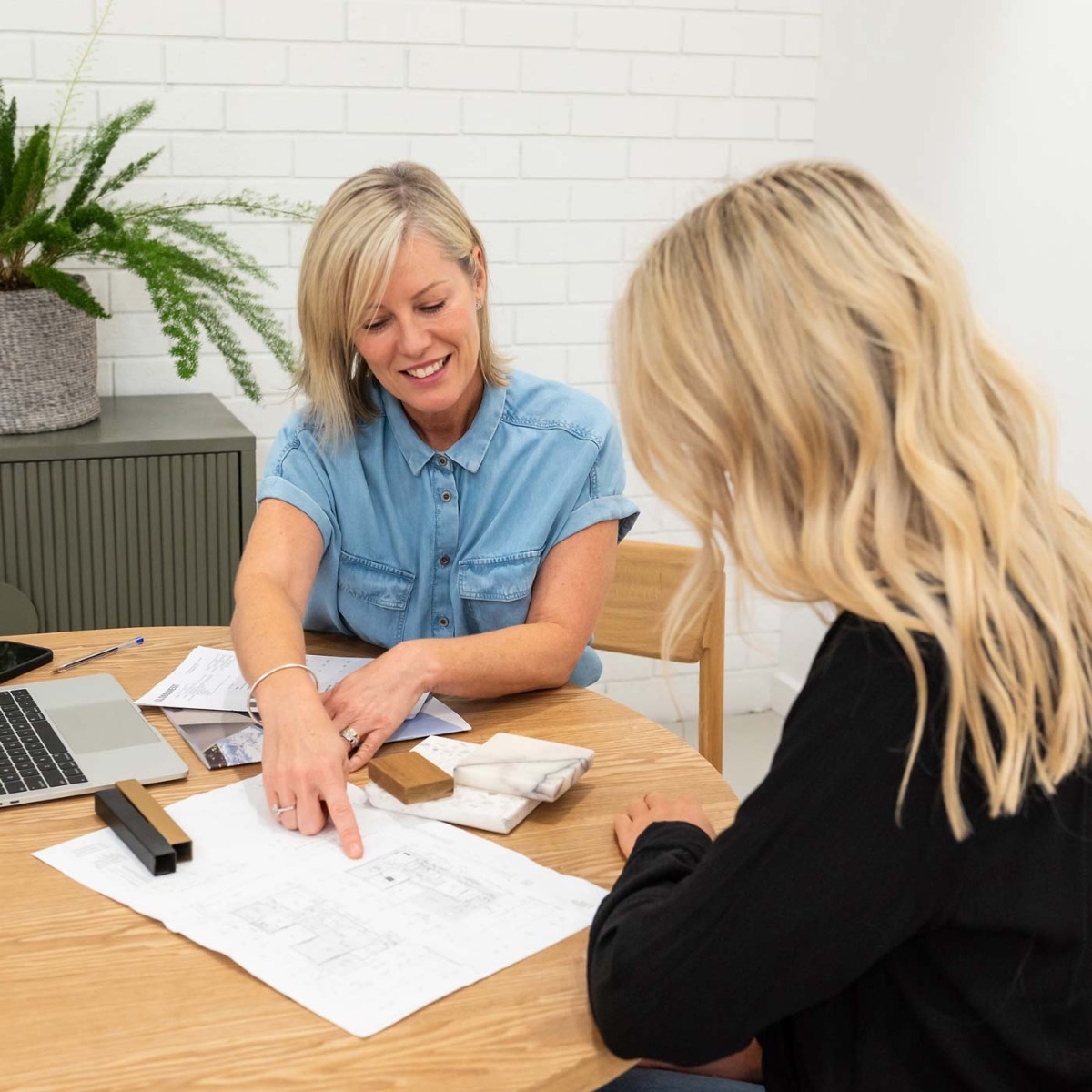 Frequently Asked Questions
What do Interior Designers do?

Interior professionals plan spaces to make them both functional and beautiful. They work with principles of decorating, applying knowledge, experience and skills to assist home owners and renters in bringing their design visions to life.

Understanding scale and skilfully combining materials, colour and texture, they plan rooms that meet the practical lifestyle needs of the occupant and are packed with personality, heart and style!

Why would I need to use a professional? Can't I just DIY?

Whilst a select few have in innate flair for creating perfect rooms, for most of us it's not that easy.

Understanding your own style and translating that into every aspect of your home can be overwhelming. There are so many decisions to make when building, renovating or simply purchasing new furniture to revive a tired room:

What flooring type, material, colour? Carpet, timber, veneer, laminate, tiles? Boards, herringbone?
Who knew there were so many shades of white paint?
Should I go with the black tap trend or keep it neutral? Which shower hose?
High sheen, matte or satin cabinetry?
Tile shape, size, texture and colours?
Blinds or curtains?
What dining table will best fit my space and comfortably seat my family?
What's the most family or pet friendly sofa fabric?

It's important that when making big, expensive decisions that aren't easy to modify you have the right help. After all, your home is your sanctuary – it should make you feel calm and happy every day.

Are Designers and Decorators Affordable?

Yes! Design support is so much more affordable than people realise.

Whether your budget is large or small, a professional designer or decorator has the expertise to work within it. The fees or charges are more than offset by what you save in time, hassles and errors. (Design Institute of Australia).

Like all service providers, there are variety of pricing structures used by Interior Professionals.

Rates vary depending on their level of education and experience. Some charge flat fixed rates, some a % of a project, some hourly rates, some a mark-up on products, or any combination of the above.

We recommend agreeing the method of charging and fees before any work starts.

Note: It is a condition of inclusion in our program that all designers deliver excellent service and professionalism. If you have any feedback about your interaction with a design contact provided, please email

designreferral@globewest.com.au

How do I choose the right designer?

When you receive the shortlist of designers, we recommend contacting each of them to establish which one best suits your needs.

Some tips include:

Review their project galleries on their website or social media pages
Email them to ask to see their portfolio, especially any projects with similarities to yours
Discuss with them their training and experience
Get a sense for their interaction style and if you will be comfortable working collaboratively with them on your project
Satisfy yourself that the education level and business structure of the selected design professional suits the nature and scope of work you are planning.
Understand their rates and how that fits with your budget, agree the terms of your arrangement

What is the difference between an Interior Designer and an Interior Decorator?

According to the Design Institute of Australia:

Interior designers plan and detail commercial and residential building interiors for effective use with particular emphasis on space creation, space planning and factors that affect our responses to living and working environments. Interior designers plan traffic flow, building services, furniture, fixtures, furnishings and surface finishes.

Interior decorators and stylists plan and prepare building interiors for effective use with particular emphasis on furnishings, finishes and aesthetic presentation. They frequently have an extensive knowledge of historic furnishing styles and their relationship to architectural periods, and employ a detailed understanding of the application and effect of colour and pattern.

Both consider the purpose, efficiency, comfort, and aesthetic of interior spaces to arrive at an optimum design. Both can all assist you with furnishing your home.

What is the Design process like?

All Design Professionals work differently, and the numbers of steps will depend on the complexity of the project.

For furnishing a room, after receiving your brief and interpreting your needs, most designers will initially present their client a scaled furniture layout, a mood board with sample finishes/ colours before presenting suggested furniture selections.

You may also be encouraged to

visit a trade showroom

to see and feel the product before being given costings for the purchase, delivery and installation of the goods for approval.

They can also oversee successful installation or completion of your project.

Will the result be worth it?

GlobeWest is a passionate advocate for professional design advice because we have repeatedly seen the way it can change and improve people's living environments.

"Design Professionals can interpret your needs and tastes to ensure the finished spaces reflect you and enhance the homes architectural features", says GlobeWest Co-founder Stephen Mendel. "Your home is an investment, and doing it right is inexpensive relative to the happiness it will bring," adds Stephen.