Design Directions 2023
Aug 15, 2022
Welcoming our six key trends and themes for Collections 2023.
---
A Fresh Start
A connection is formed through nourishing surrounds, welcoming rest and renewal.
Clean profiles and curved forms imbue a sense of calm alongside natural oaks and fresh contemporary tones.
A soft palette of pistachio, butter, seafoam and putty invigorates interiors.
---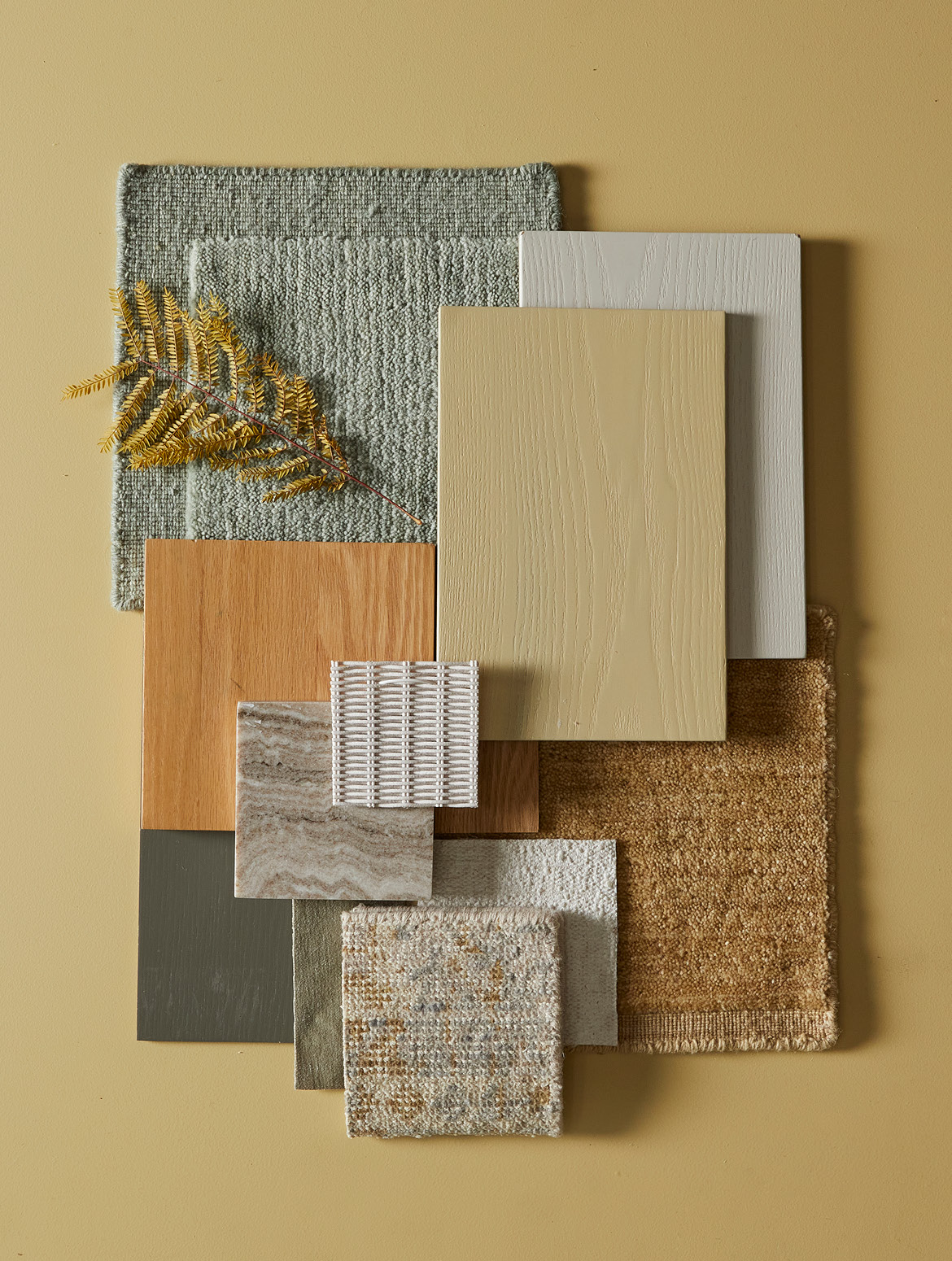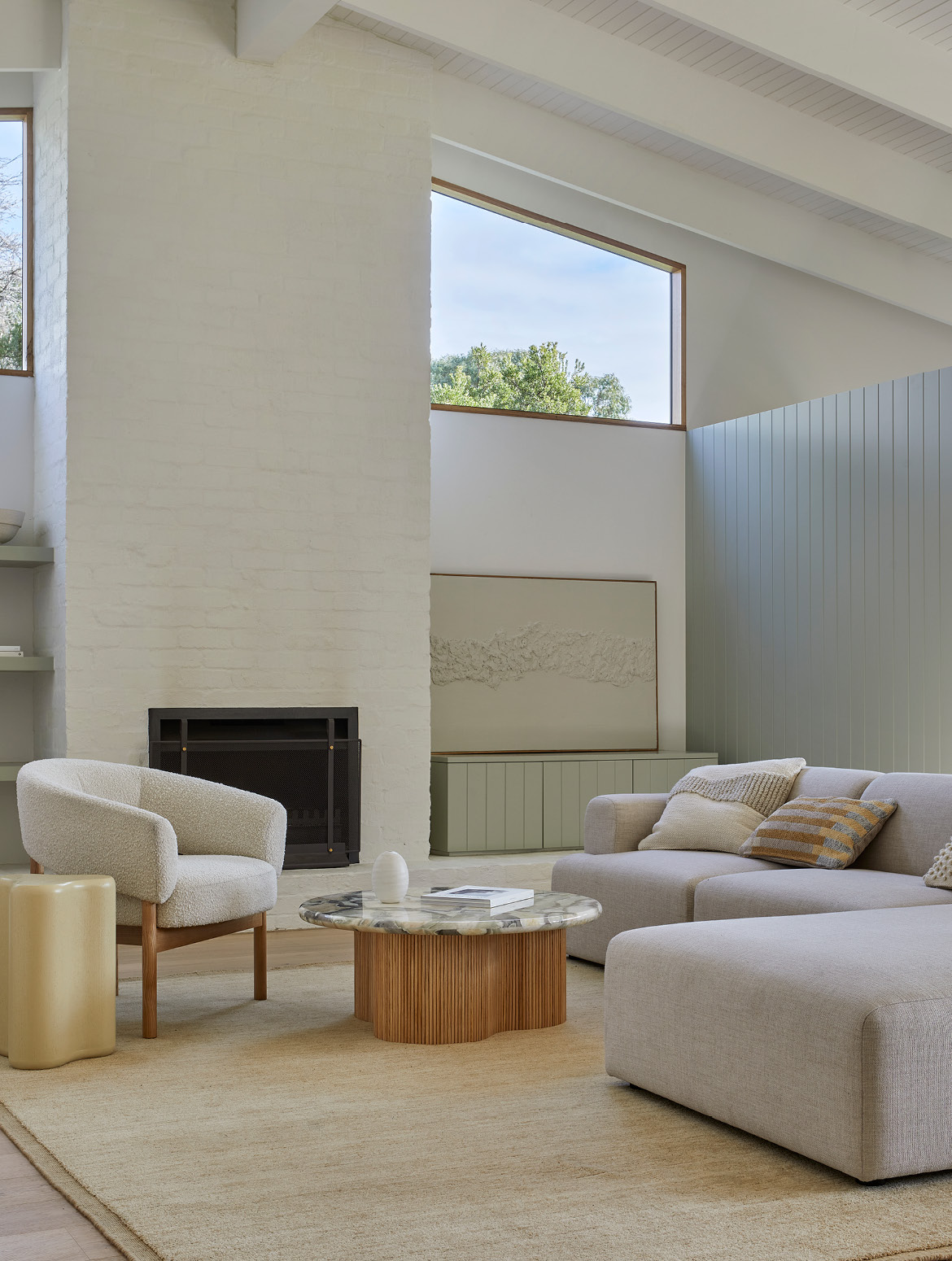 Pictured: Juno Boulder Modular Sofa, Jenson Occasional Chair, Artie Wave Ripple Coffee Table, Artie Clover Side Table & Bower Frame Rug (Butter).
---
---
---
---
Sea Change
Coastal influences converge with a global sophistication, fostering a natural connection with space and self.
Curves are present in a tactile mix of rattan and woven fabrics while voluminous seating adds a soothing edge.
A palette of powder blue, cinnamon speckle, travertine, pecan and new ocean marble calls to nature.
---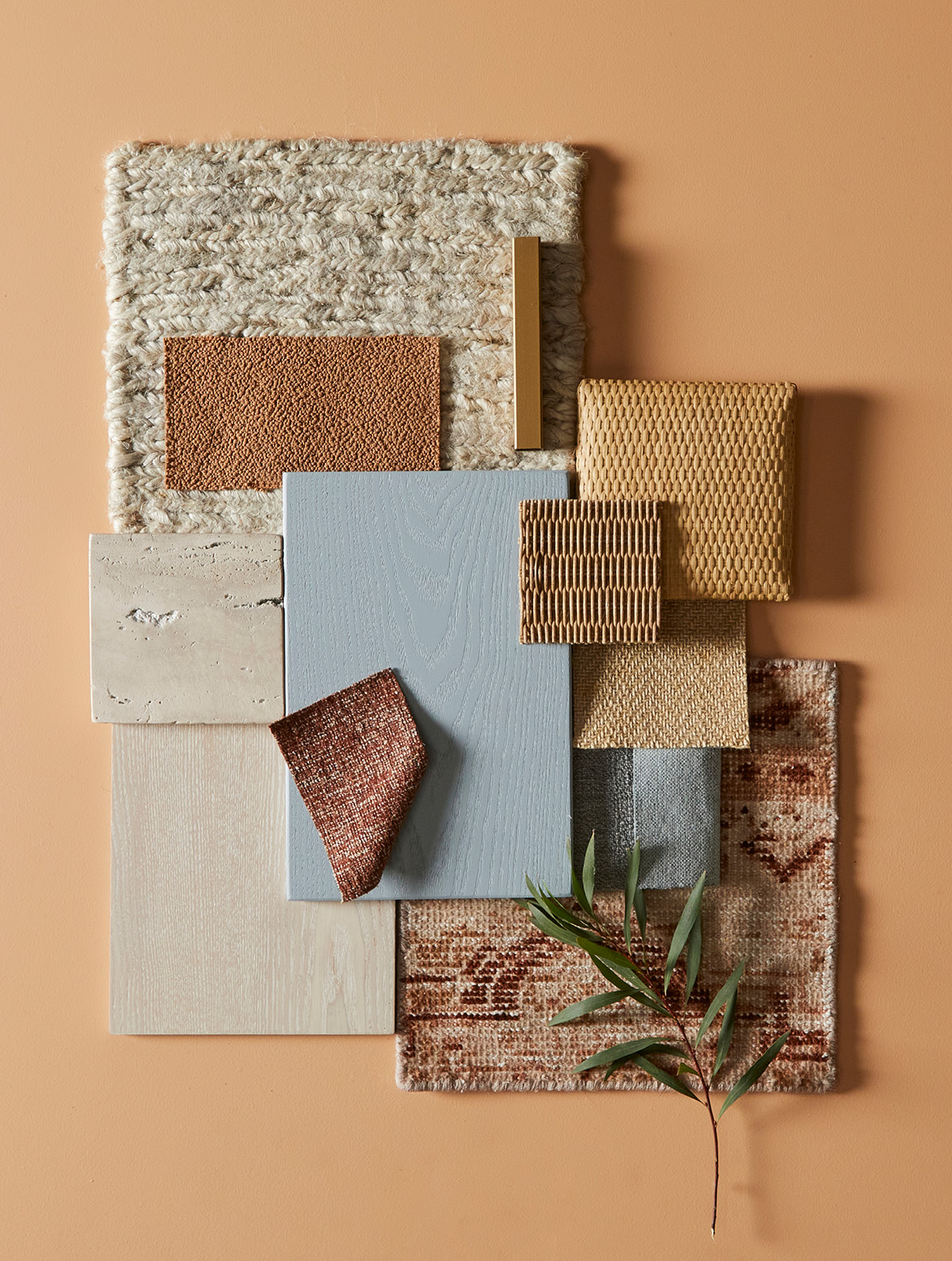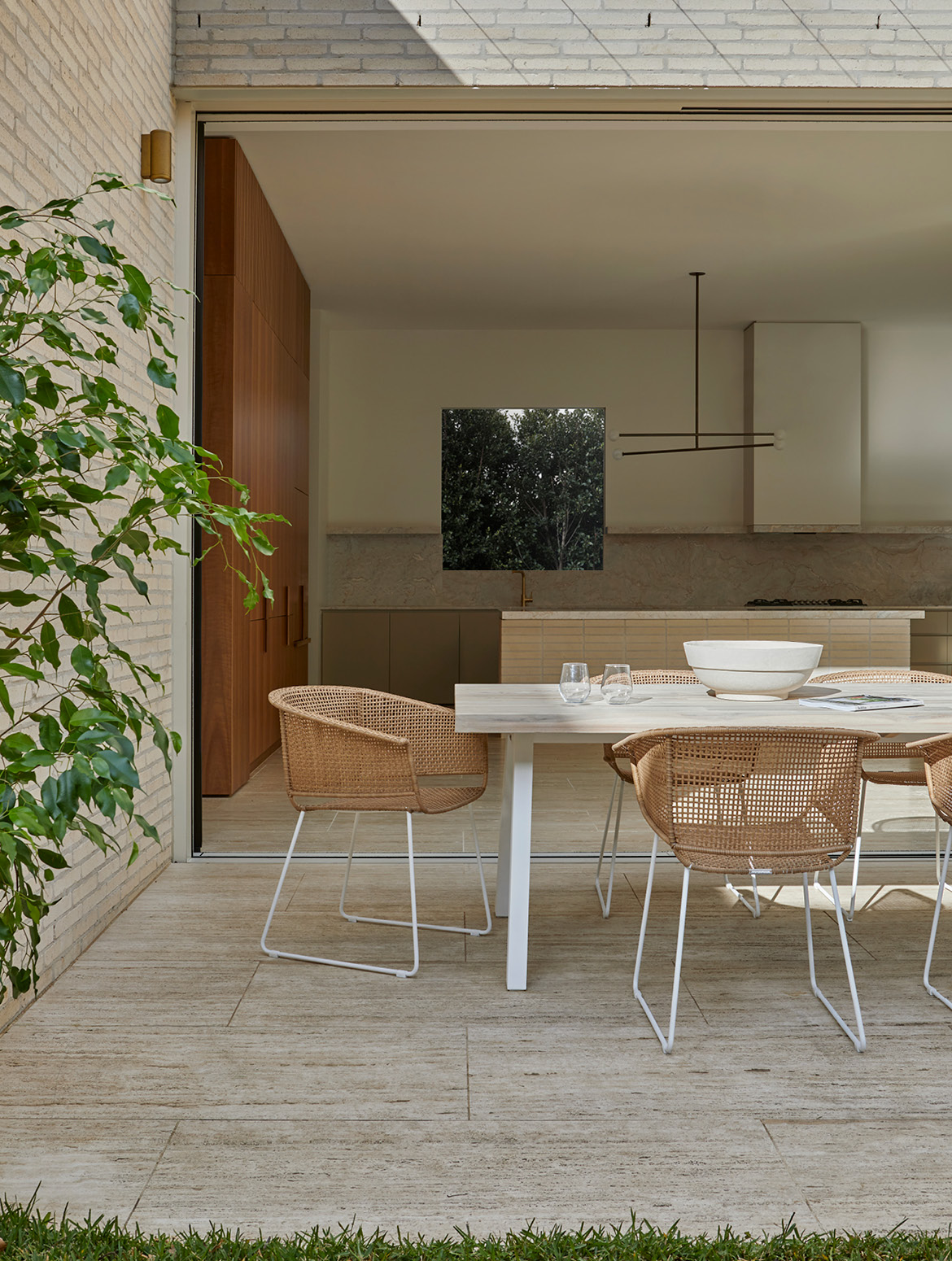 Pictured: Corsica Beach Dining Table & Sleigh Dining Arm Chairs and Mina Ridge Bowl.
---
---
---
---
Common Ground
Senses are soothed with the organic beauty of grounded forms and sculptural silhouettes.
Viola marble and mocha wood finishes add intrigue in bold forms, while oversized seating welcomes lasting comfort.
Moody tones are softened in dark shades of moss, dark oak, mule and chocolate.
---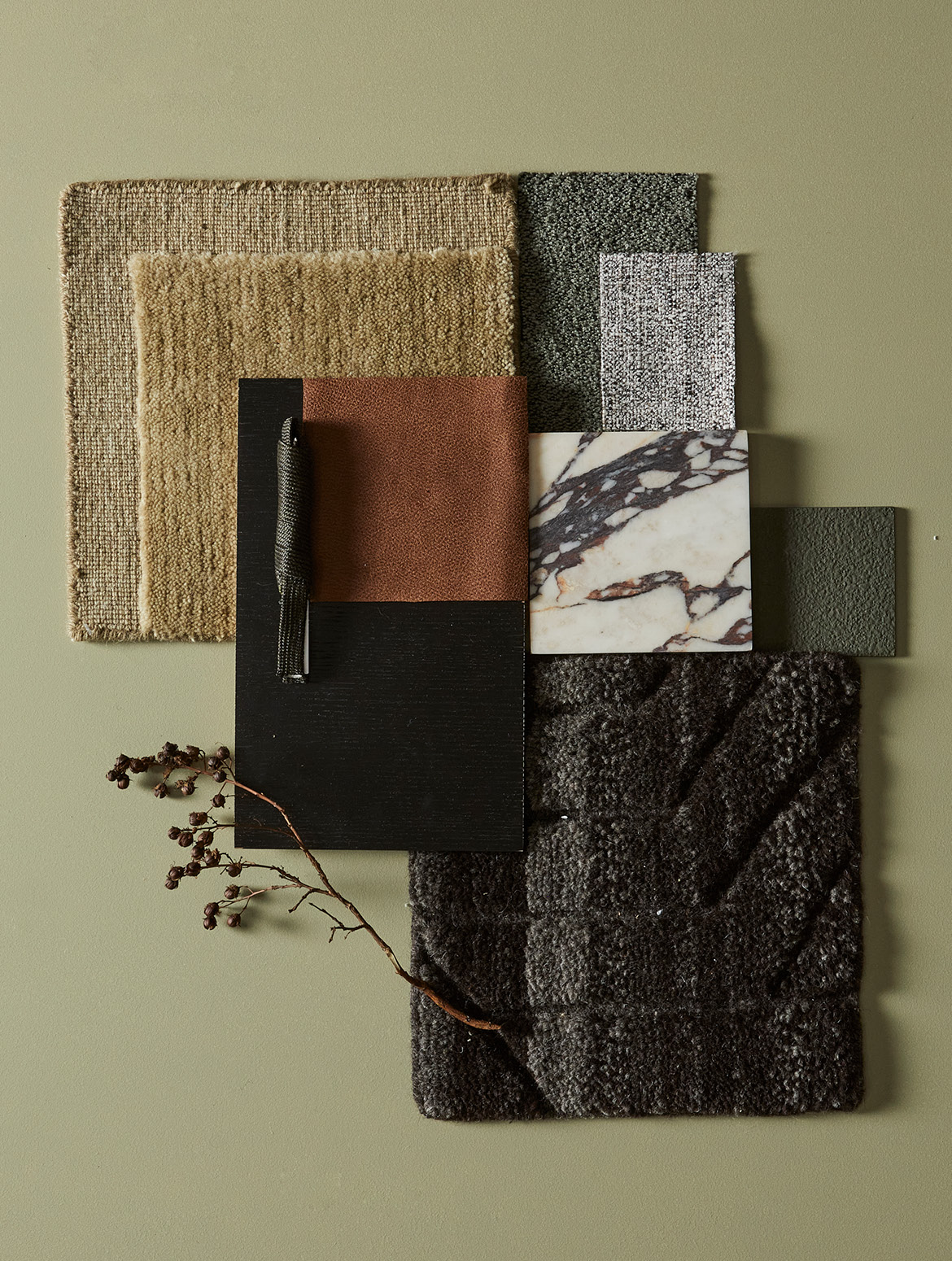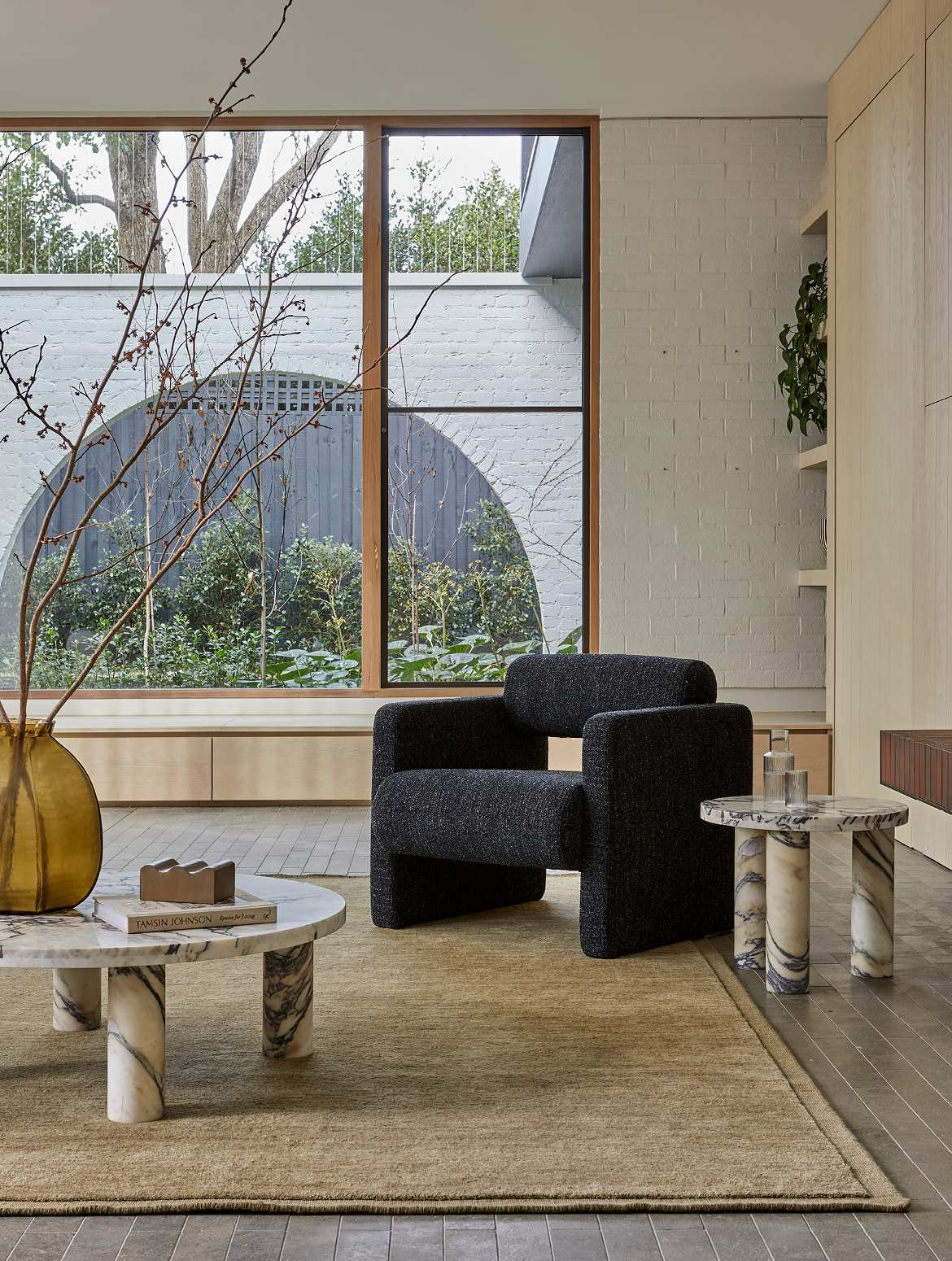 Pictured: Adler Occasional Chair, Amara Round Leg Coffee Table & Side Table, Boden Ridge Low Vase & Bower Frame Rug (Butter).
---
---
---
---
Modern Industrial
A compelling craft of angles delivers a sense of calm restraint.
Fluted forms create dimension while geometric finishes and marble detail offers a sophisticated take on industrial.
Navy twilight, lead speckle, black vein marble and powder coated finishes emerge to embolden interiors.
---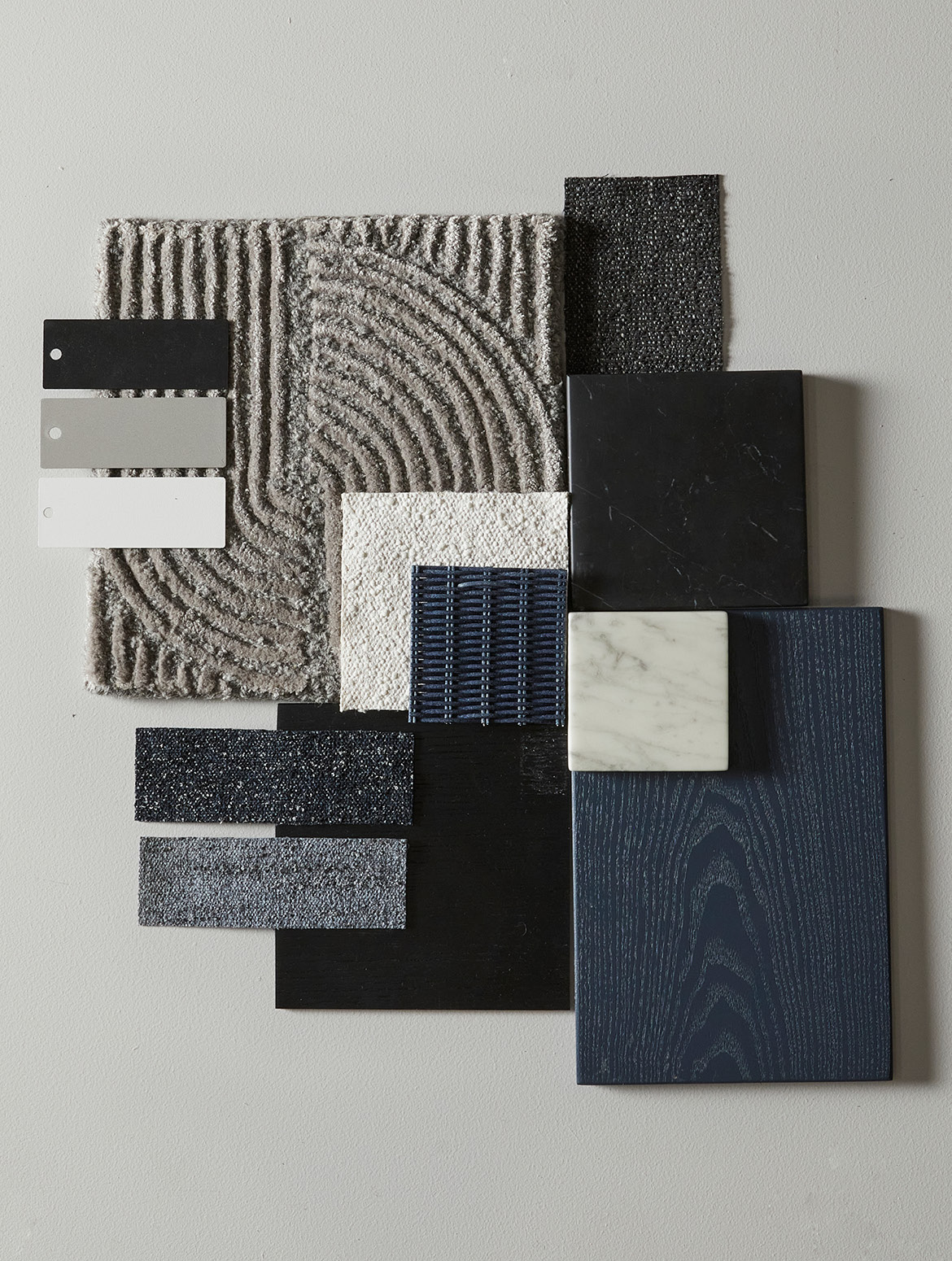 Pictured: Kin Oval Dining Table and Miller Dining Chairs
---
---
---
---
Parisian Salon
Baring the hallmarks of tradition, decadent details merge with contemporary silhouettes.
Celebrating the luxurious in everyday living, bouclé and velvet are accompanied by channelling and antique brass detail.
Warm tones of cognac and dijon alongside pearl and mocha conjure the glamour of Parisian life.
---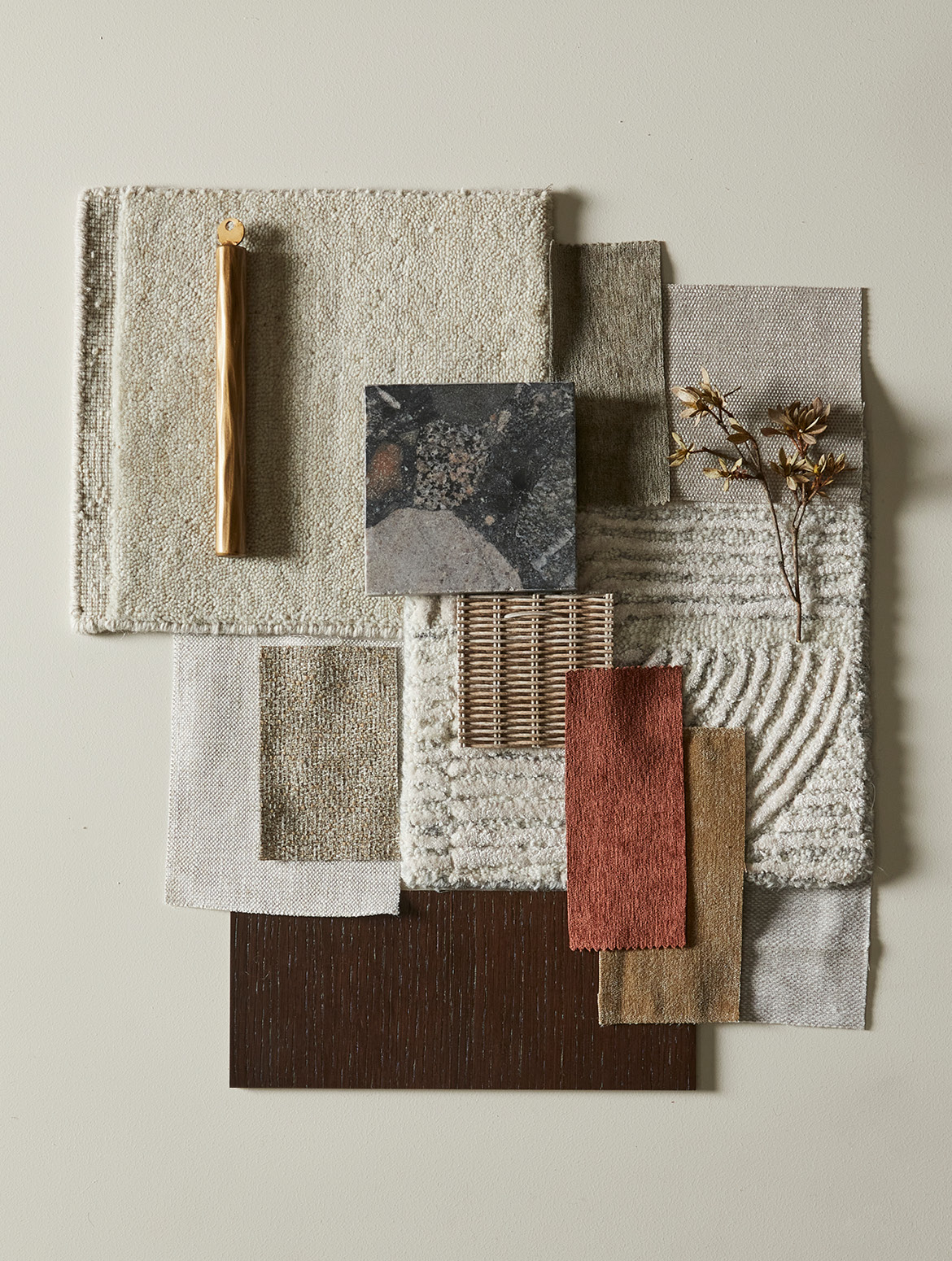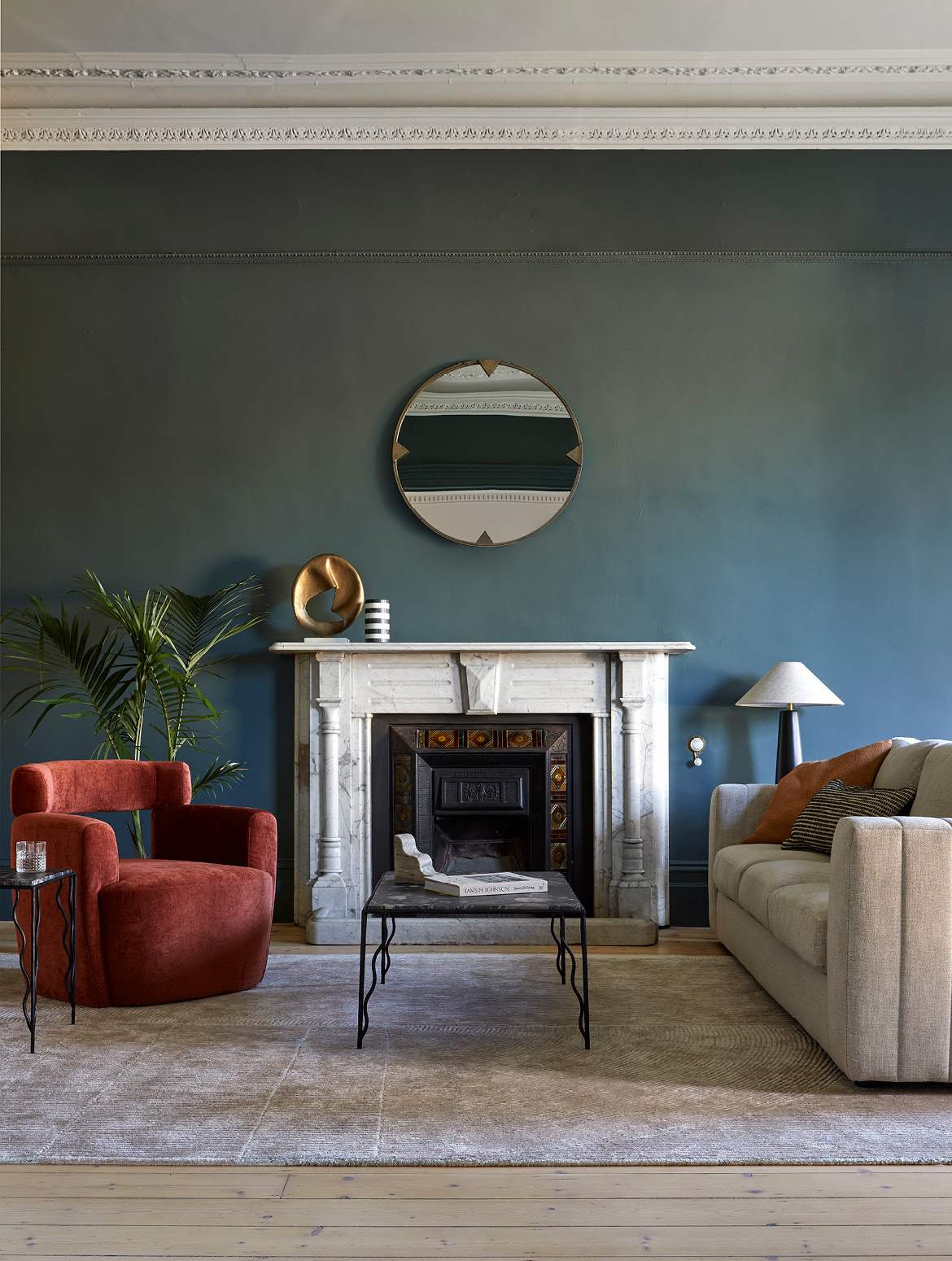 Pictured: Sidney Channel 4 Seat Sofa, Cyrus Occasional Chair, Celeste Coffee & Side Table, Verona Classic Round Mirror, Lorne Canopy Table Lamp, Harira Drape Sculpture, Rufus Stripe Sculpture & Wave Set of 2 Bookends, Juniper Splice Cushion, Hugo Square Cushion, Bower Circle Rug (Pearl).
---
---
---
---
Life in Colour
Embrace unbridled creativity through an exploration of uplifting tones and textures.
Infuse elements of the modern farmhouse aesthetic with geometric shapes, twisted timber carving and mixed wood tones.
A palette of saltbush, burnt orange, desert speckle and rattan imbues a sensorial moment for interiors.
---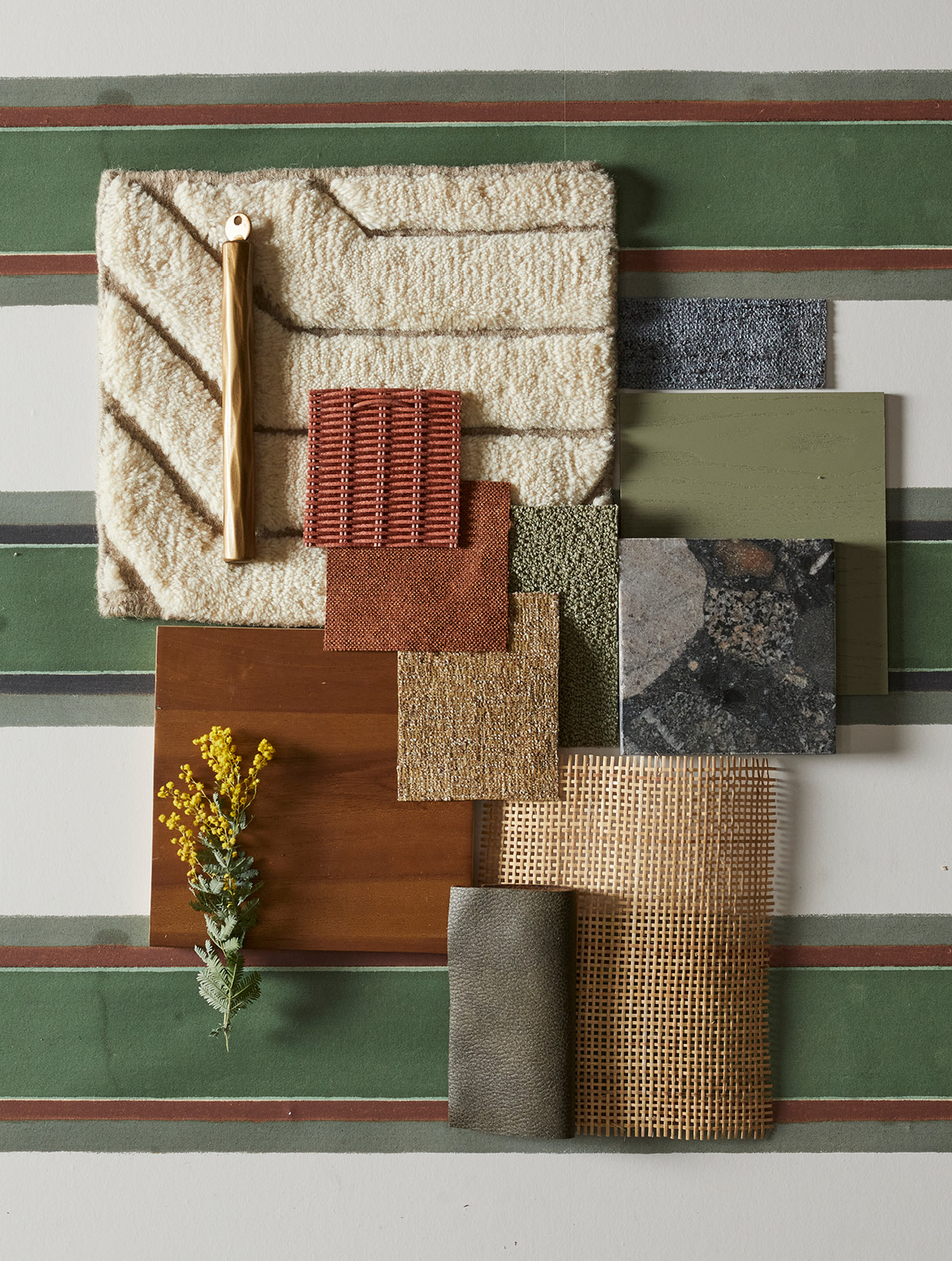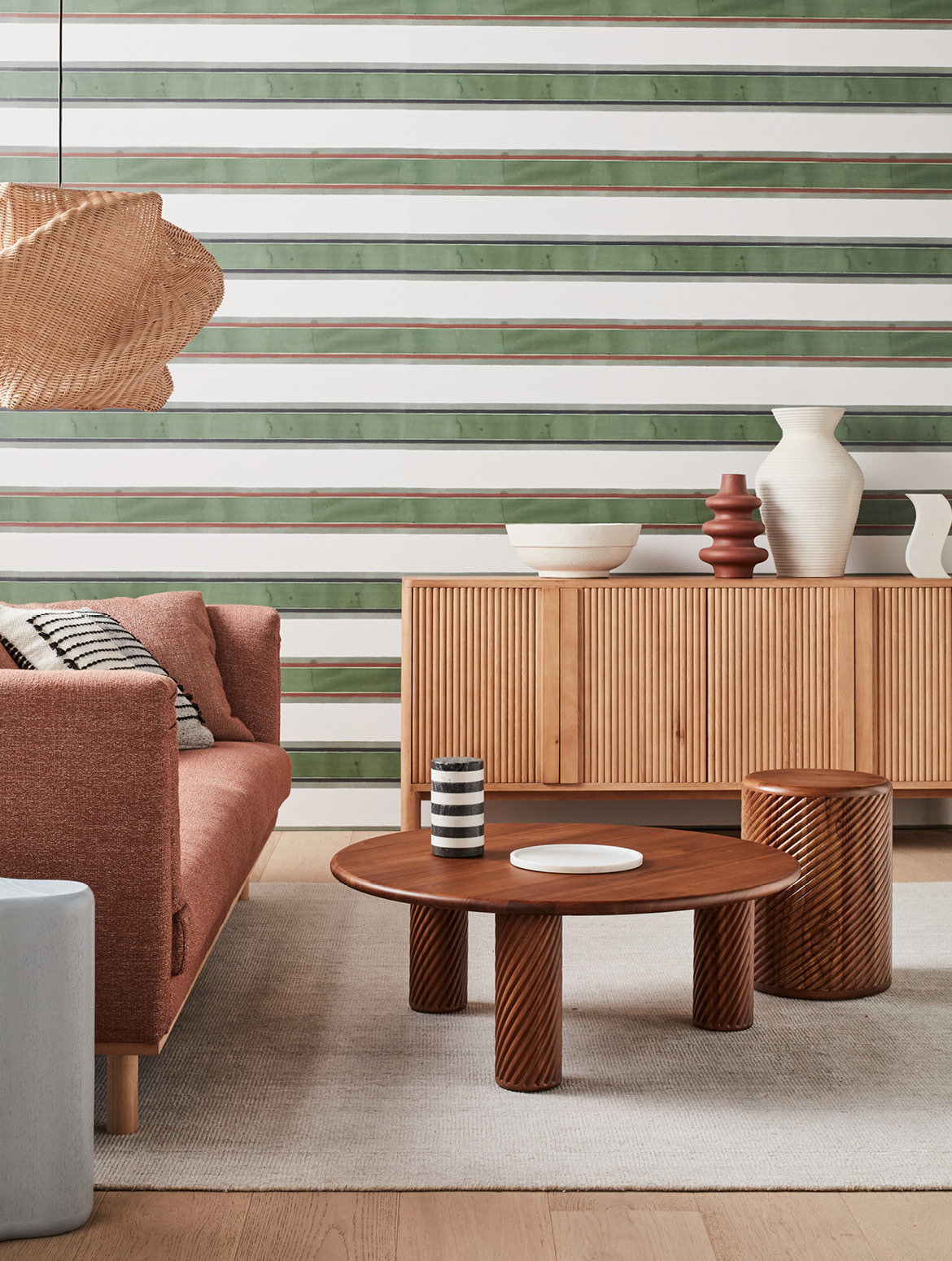 Pictured: Orion Buffet, Pillar Coffee Table & Pillar Stool, Sidney Fold 3 Seater Sofa, Artie Clover Side Table, Twist Woven Pendant, Juniper Linear Cushion, Mina Curve Vase & Ridge Bowl, Rufus Wave Sculpture & Stripe Sculpture, Ridge Round Marble Plate, Tepih Duke Rug (River Stone).
---
---